The Mystery may belong to the King, but now the book can belong to you!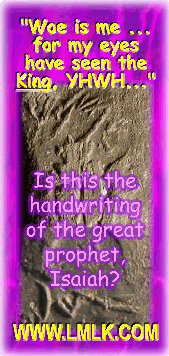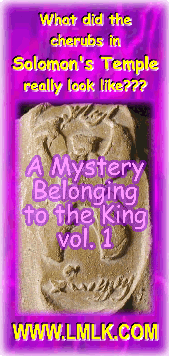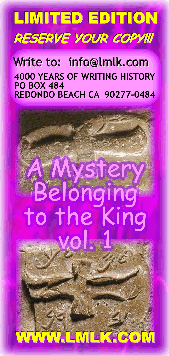 Contemporaries of King Hezekiah & great prophet, Isaiah!
Indisputable artifacts of historic battle between Judah & Assyria!
Most comprehensive publication on paper!
Only 104 signed, numbered hardcovers (***NO*** paperbacks)
400 pages!
200,000 words!
Dozens of pictures, maps, & statistics!
Includes CD-ROM full of hi-res images & additional data!
Includes 1:1 template of seal designs!
---
---
---
Excursus on Biblical chronology...
---
---
This page was created on August 8, 2003, & last updated on January 7, 2007; visits