Two stamps on a single handle: a 2-line rectangular aniconic seal, & a square monogram (its borders are fragmentary, but what remains is approximately square-shaped; the actual shape had a slightly rounded bottom).
The size of the 2-line seal is 1.6" x 0.6" (41 x 16 mm); the monogram is 0.5" x 0.4" (12 x 11 mm; note that the smaller dimension is a minimum since the left side of the stamp is fragmentary, but it was probably the same as the longer dimension).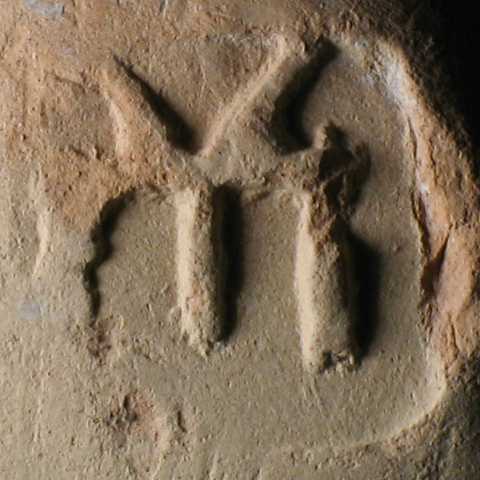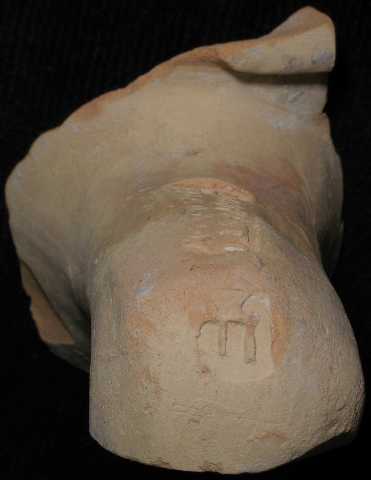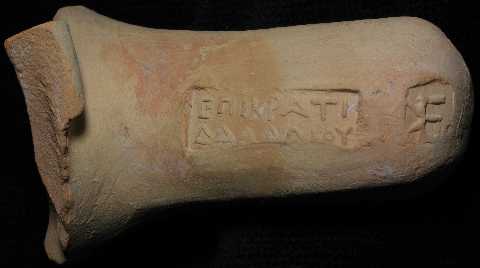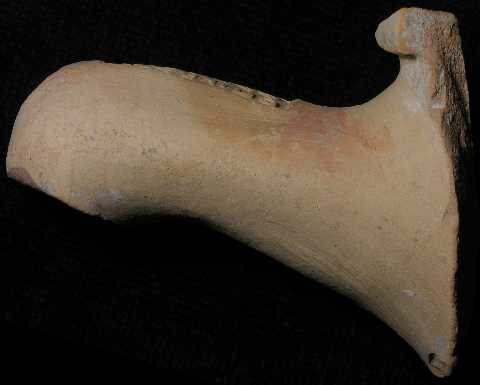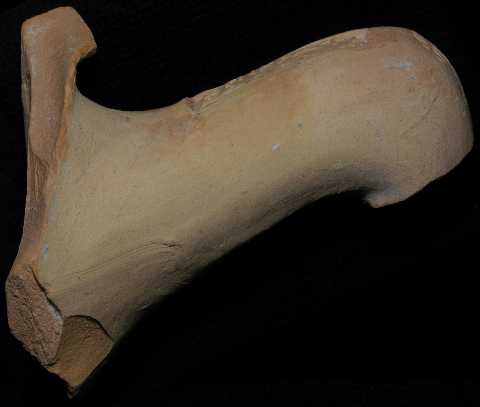 The photo above shows the overall jar side illuminated from above for the correct coloring; the light source in the photo below was positioned obliquely to highlight the potter's marks. The thick horizontal band near the bottom of the shard was produced while the wheel was turning; the small diagonal marks probably represent a final smoothing operation by the potter after attaching the handle. Secondary lines like this never appear on LMLK handles because of the different shape of the jars.